Landscaping
The Best Landscaping Services in the Inland Empire
---
Landscaping requires an intricate and detailed understanding of artistic design and an expertise in horticulture, both of which are required to work together seamlessly, to create a beautiful green haven in your property for years to come. From our intuitive style of design to our creative form of execution, we can help you achieve your vision exactly as you imagined. To learn more, contact our team of landscape experts at Elite Total Renovations today. Our experienced contractors work with you to create a distinct and appealing landscape and backyard oasis for your home, apartment complex, or residential development. Whether you want us to build a from scratch or repurpose your existing one, we take great pride in our team's impeccable attention-to-detail and expertise in both design and construction. Working with us brings to the table an assurance of quality, commitment and total bang for your buck.
Every landscaping project is loaded with potential and we are here to recognize every aspect of it and create the best possible outdoor space for your entire family to enjoy. Having a concrete plan is valuable for keeping on schedule and ensuring overall synergy among the various elements of your design. We also make sure that we create landscapes that compliment the area you reside in whilst ensuring functionality and ease of navigation around your property. It is imperative to possess the right experience as our team does in landscaping, as many plants don't work well together, pests can invade and destroy whole sections of flora in your landscape. We'll help you visualize your space with plants, trees, fountains, shrubs, hedges, lighting and more with our custom design plans suited to fit every budget.
Superior Landscaping Services, On-Time and Designed to Fit your Budget
---
There are a lot of factors that need to be considered while beautifying your property with flora: the type of plants, level of sustainability, water usage, accessibility, maintenance and more. Therefore, each landscaping project that we undertake, starts with a detailed and thorough analysis of the site where we identify any constraints in the area or micro-climates that may be caused due to soil, wind, sun and shade conditions. Our team will then discuss the layout conditions and strategy in detail to be able to provide you with all the possible options available to achieve your desired outdoor space.
We offer home owners in the cities of cities of Beaumont, Menifee, Riverside, Murrieta, Lake Elsinore, Loma Linda, San Bernardino, Perris, Norco & Corona a variety of landscaping services in various categories detailed below.
Custom Landscape Design
Do you have a clear vision of how exactly you would like to enhance the exterior of your home, apartment complex, or residential development? Our custom landscape design service is perfect for you! Our experienced crew of landscape contractors will create a seamless process to develop your space to match your ideas which drives our mantra "What you perceive is what you will receive", here at Elite Total Renovations.
Our custom design services comprise of the following:
Artificial Turf
Sod / Seeding
Plants & Trees
Fountains
Stairs & Steps
Sprinkler & Drip System Installation
Hardscaping
Pools
3D Design Available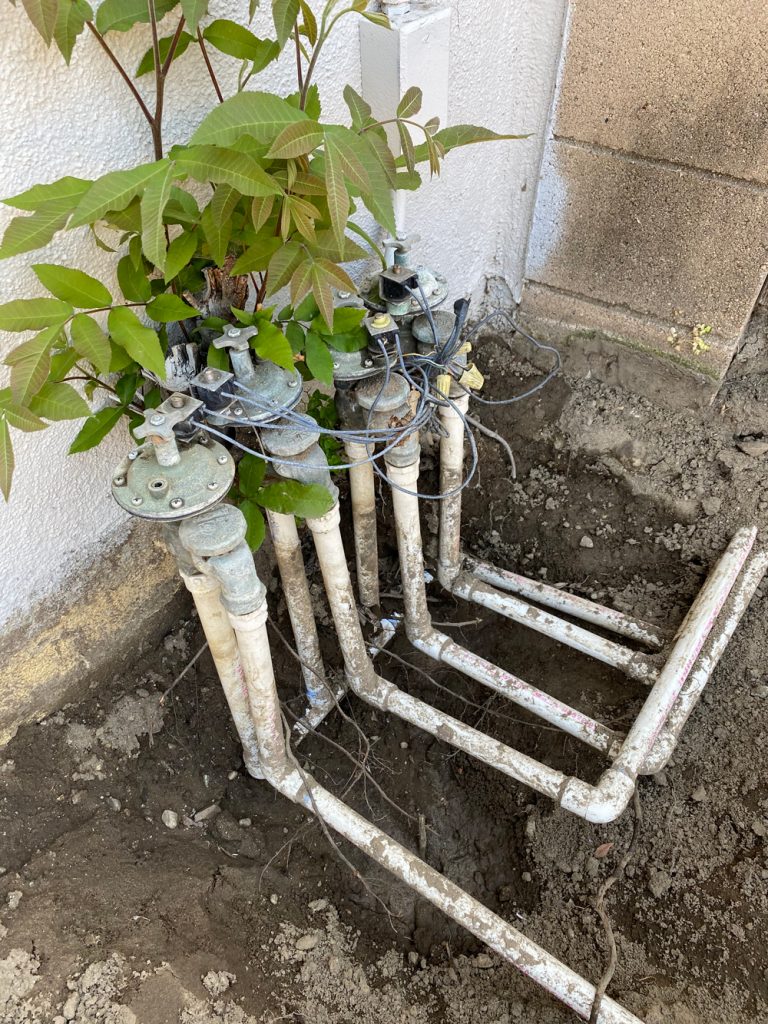 Low Maintenance – Drought Tolerant
We understand that maintenance of your landscape area can be quite a burden when you have a lot of things going on. For those of you busy bees who have a packed schedule, we provide quite the green fix with our low maintenance offerings that include:
Southern California-Friendly Landscape Designs
Rock Yards
Pavers
Planters & Plants Boxes
Drip Systems
Decomposed Granite
Dry River Beds
Plants
Backyard Remodels
Spruce up your backyard and turn it into the most used part of your home. Talk to us about your vision for your backyard and let the specialists at Elite Total Renovations create something for you that is colorful, casual, fun or minimalistic or urban in design. Maximize the impact of your yard with mini-natural escapes adorned with zones of recreation designed to make your next outdoor party or barbecue extra special. We will assess your backyard space to realize its complete potential and structure a functional layout best suited to your style. Our remodel services include:
Gazebos
Pergolas
Sprinkler Systems
Natural Wood & Composite Decks
Lighting
Firepits
Turf
Tree / Shrub Removal or Installs
Concrete
Woodchips
Rubber Chips
Gates / Fencing
Front Yard
Highlight your home in the neighborhood by giving your front yard a splendid makeover with the very best professionals on our team. Add some green appeal to your curb and make your home stand out with any of our services below:
Driveways
Stairs / Steps Entryway
Fountains
Lighting
Gates / Fencing
Shrubs / Hedges
Plants
Pavers
At Elite Total Renovations, we back all of our services provided with our 100% satisfaction guarantee, so you can be rest assured that our work on your property will be completed efficiently, up to code and in a timely fashion with utmost professionalism. With many years of experience in the business, we have a long track record of providing premium landscaping services at a great price whilst exceeding our customers' expectation every single time.
Contact us today at 888-804-2422 ext 800 to create elegant outdoor spaces that reflect your style and personality or book a consultation at your earliest convenience with an experienced member of our team.