Concrete
Whether you are thinking of remodelling your backyard, installing a state-of-the art patio or getting some concrete repairs done, we got you! Since concrete is an important precursor to all your construction projects, hiring a contractor who has the practical knowledge of skillful concreting is strictly non-negotiable. Combining decades of experience with affordability and timeliness, Elite Total Renovations is one of California's leading residential and commercial concrete services providers.
Schedule your consultation with us here in just a few clicks or simply give us a call at 888-804-2422 ext 800 to tell us more about your concrete requirements.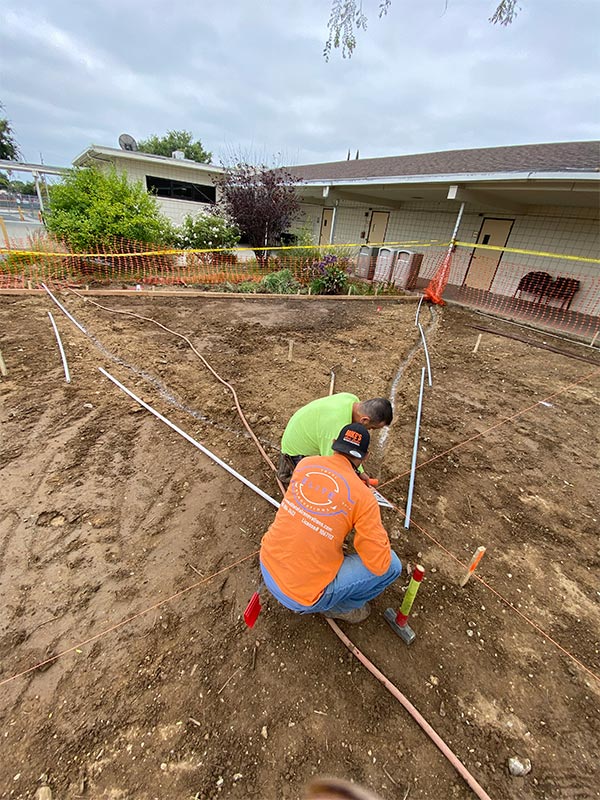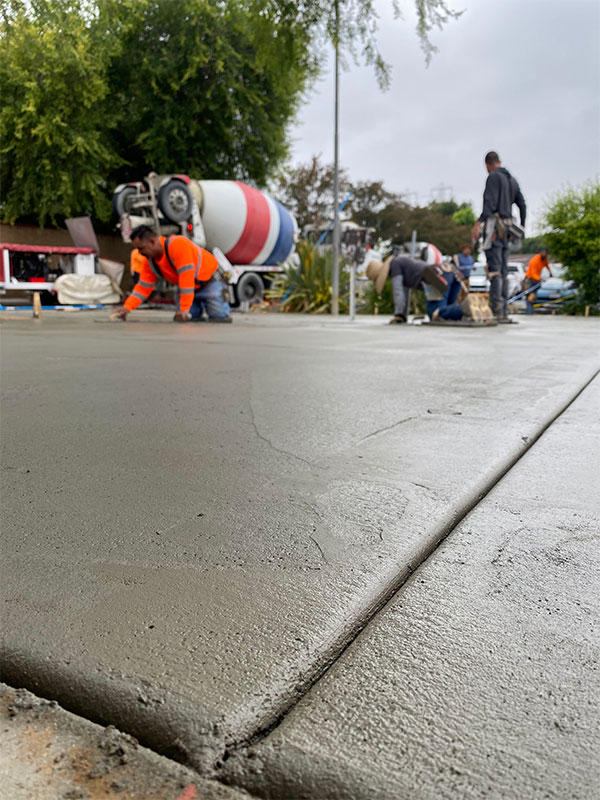 Modern, Reliable and Cost-Efficient Concrete Contractors at Work:
Owing to twenty years of designing, building and maintaining high-performance concrete foundations, we've mastered the indispensable art of turning your vision for your home into concrete reality. Our qualified engineers, estimators, project managers, supervisors, skilled workers and laborers work collectively to understand your requirements, budget or any other concerns/ constraints and develop a realistic game plan to get the job done right, the first time!
In every single project that we take on, we guarantee expertise, creativity and transparency to our customers. What we promise, is what we deliver and what you see is what you get. Our customer-focused, result-driven working style has helped us bag the title of being 'one of the most trusted concrete services providers in the Inland Empire'.
If you are wondering as to why you should choose us for your concrete needs, we have a few points that might tip the scale in our favour. At Elite Total Renovations, we promise:
Intricate Detailing and Finesse with a Notion of Modernity
A Personalized Approach to Fulfil Your Requirements
Top-Notch Quality Services at Great Prices
A Highly-Professional, Skilled and Creative Team
Insurance and General Liability Covers
Project Completion in a Dedicated Time Frame
When you think of concrete services, think of Elite Total Renovations! Call us at 888-804-2422 ext 800 TODAY and our team will get cracking with a thorough assessment of the site.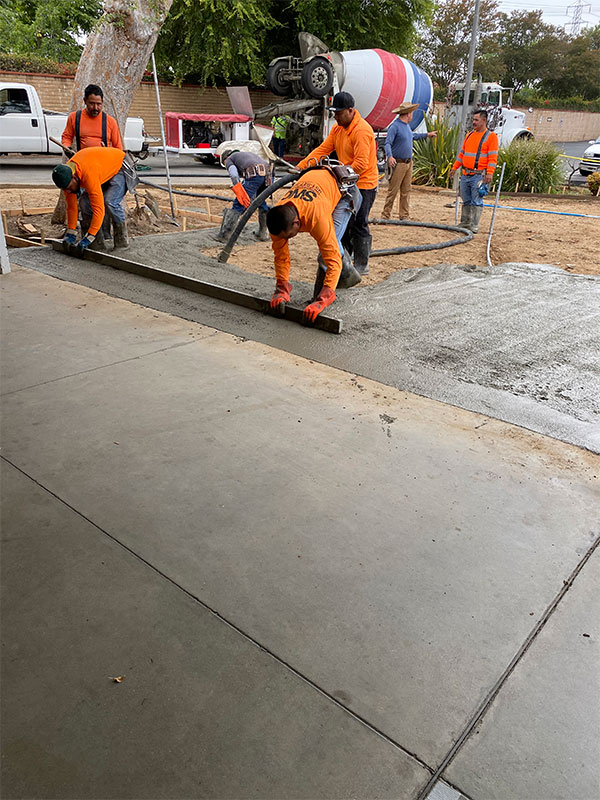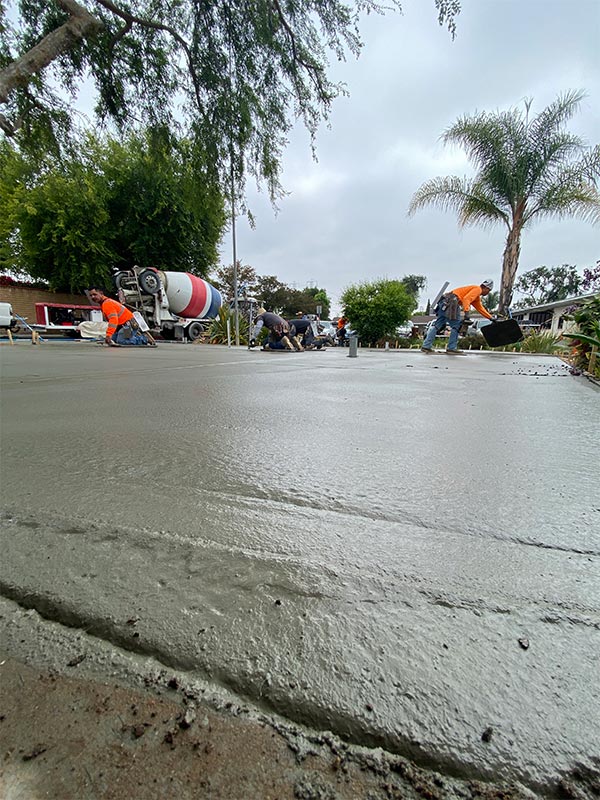 Residential Concrete Services:
At Elite Total Renovations, we bring you insight and realistic recommendations to beautify your residential premises with attractive and functional concrete installations. Offering excellent workmanship and durability at reasonable prices is our ultimate promise, no hidden costs or clauses.
We operate across the entire Inland Empire including but not limited to Beaumont, Menifee, Riverside, Murrieta, Lake Elsinore, Loma Linda, San Bernardino, Perris, Norco & Corona. If your city is not listed above, reach out to us at 888-804-2422 ext 800.
Our broad range of options in concrete services are listed below.
New Installations:
Tell us what you have in mind and we'll assess the possibility of having your concrete project completed to your satisfaction. Some of our best work includes:
Driveways
Patios
Sidewalks
Block Walls
Masonry services
Paving and resurfacing
Brickwork
Grading
Basement Waterproofing / Retaining Walls
Bobcat services
In-ground Pools
Fire-pits
Customer Pool Benches
Remodels and Repairs:
Concrete Slab Replacement
Concrete Repair
Floor-Leveling
Foundation Repairs
Concrete coring, cutting, breaking and demolition
Excavating Services
Backyard Remodels
Commercial Concrete Services:
Our services are not limited to residential projects alone. We also bring our expertise to the commercial front as well. We draw on years of successful collaborations with companies and businesses to offer our customers the most efficient, practical and functional range of concrete services available in California, the finest you can find.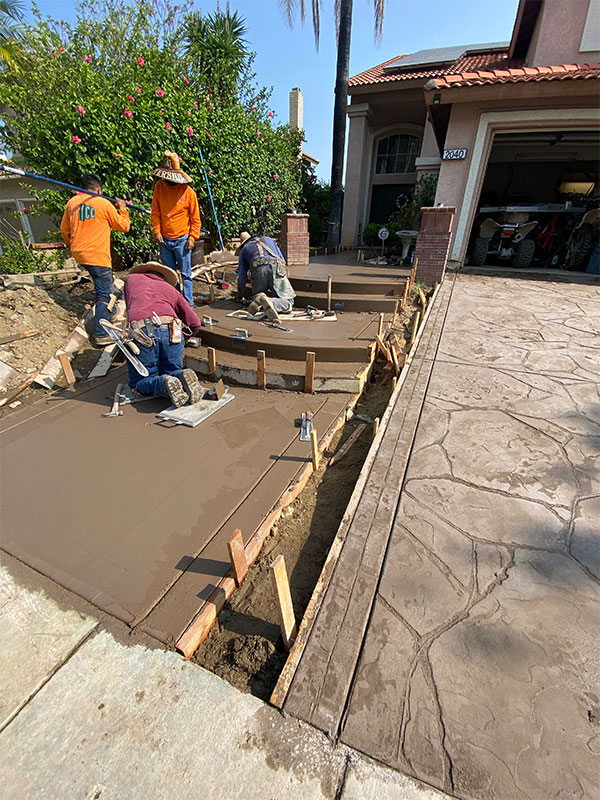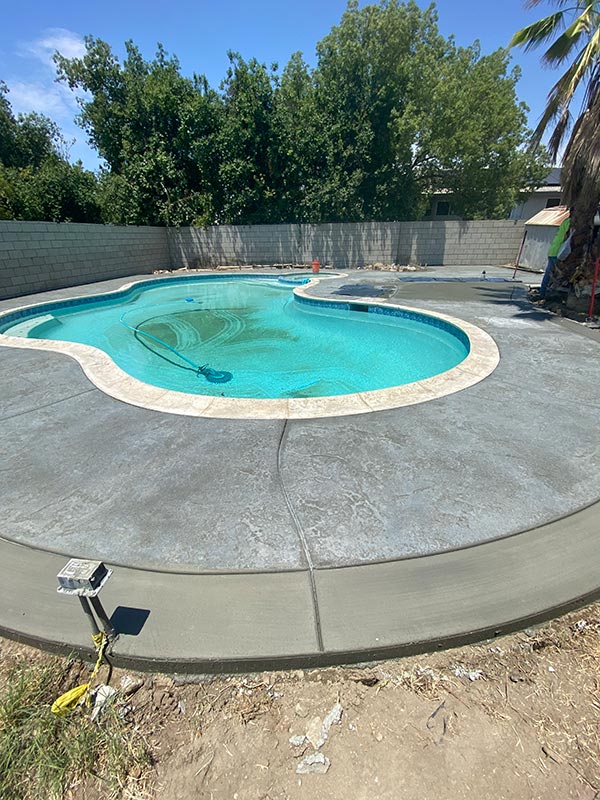 Hire the Most-Trusted & Licensed Concrete Contractors in the Inland Empire:
Our mantra is less about what we can do for you and more about what you need from us. Customer satisfaction tops our list of priorities and we give it our everything to make sure your concrete installations, repairs, waterproofing and other concrete services are completed as per your specifications.
When you work with our contractors, you will sense the level of enthusiasm and commitment towards their craft. They don't just show up to finish the day's work, they ask you for your inputs and make sure you are happy with the progress, afterall, what you think matters the most to us!
We take all the safety measures to avoid any mishaps or carelessness on site and work only with experienced contractors to present an outcome that best matches your expectations and budget. Working with us is quick, convenient and problem-free and that's the Elite guarantee!
Schedule a consultation with Elite Total Renovations today or call us at 888-804-2422 ext 800 to know more about our concrete services.